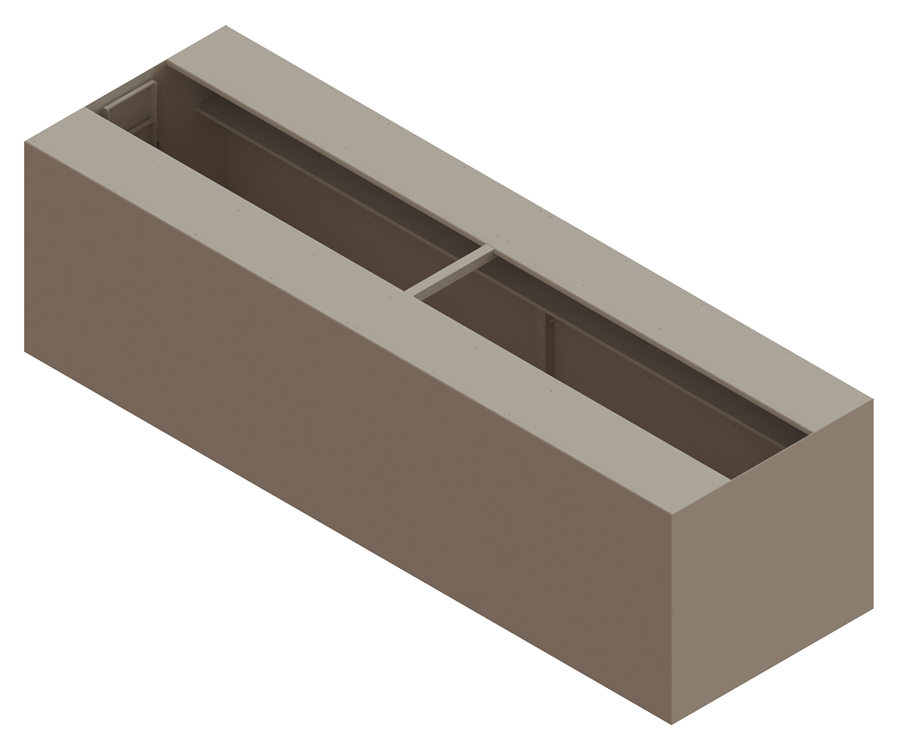 The Removable Pro-Pit water fowl blind is a bottomless pit which can be pulled up and moved wherever and whenever hunting conditions change. Lifting rings are located on all four corners for lifting.
MANUFACTURING FEATURES
Full welded seams, inside and out, to prevent leakage.
Constructed using heavy gage steel.
Durbale power coat finish.
STANDARD FEATURES
Open bottom pit, to be easily removed
Full length, 9" wide shelf
Full length, 18" wide bench
Shotgun stand pegs
Step down pegs on each end.
Lifting rings on all four corners